COMPANY
Founded in 2010, JWB Clemens Consulting is a leadership development and organizational effectiveness firm headquartered in Ottawa, Canada. To deliver on our business, we partner with dedicated and talented experts who continually strive to provide the best possible services and results to our clients.
Our strategic alliances with our partners bring together over 300 years of cumulative consulting and management expertise in the areas of leadership and organizational development, executive learning and coaching, strategic planning and change, and communications. We have experience working in the public, private and non-government sectors in Canada and internationally, and can provide services in English, French and bilingually.
Our vision is that the individuals and organizations we work with develop the capacity to overcome the challenges of yesterday and today so they may succeed in making a positive contribution to the world of tomorrow. Our passion shows in the work that we do, and our reputation is built on the results we achieve.
PRESIDENT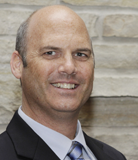 James Clemens (President) is an accomplished leadership coach and project consultant specializing in organisational culture change. He has over a decade of professional experience in executive leadership development and organisational effectiveness. Prior to becoming a management consultant, James was a manager of executive leadership programs for senior executives in the Public Service of Canada as well as a Senior Policy Advisor providing strategic advice to the most senior levels of government on enterprise-wide change initiatives.
Since 2010, James has continued to work as a management consultant with a variety of public and non-government sector organizations to design and deliver leadership programming as well as provide strategic advice related to organizational strategy and change. He has contributed his expertise both within Canada and internationally, including in the United Kingdom, United States, Kenya, Jamaica and India.
Having played a leadership role as a former member of the Canadian Forces Reserves, James has experience working in both civilian and military environments. His academic background is in education and he has done extensive work in coaching and adult learning. He is a university graduate from Mount Allison University and the University of Ottawa, and holds a Master's degree from Indiana University. He has also completed the coursework and comprehensive examinations for his Ph.D. in Education at the University of Ottawa.
James has extensive international and multi-cultural experience developing, leading and coaching executives and project teams to produce exceptional results.
ASSOCIATES
Lisa Cormier (Associate) has worked as an Executive Coach and Leadership Development Facilitator since 2002. She has provided one-on-one coaching to more than 250 managers and executives drawing from her experience in the four disciplines of psychology, management, organizational development and consulting. As a Front of the Room Leader, Lisa has designed and delivered workshops and retreats for a variety of organizations including several federal government departments.
Prior to launching her consulting practice in 2002, Lisa spent nearly a decade fulfilling a series of management roles in the Public Service. From this experience she has first-hand knowledge of the complex organizational and human resource issues facing leaders.
Lisa's qualifications include a Bachelor of Arts (Psychology) and a Master's degree in Social Work (with a concentration in Administration and Policy). She is a Certified Professional Co-Active Coach. She is also a faculty member of the Coaches Training Institute, a world-wide learning organization based in California, where she teaches and mentors professionals, within a Coaches Accreditation program, to become certified coaches.
Roxanne Cameron (Associate) is a professional certified integral coach™ with over 9 years experience coaching senior leaders, executives and managers on a wide range of leadership topics. In this capacity Roxanne has interpreted a battery of psychometric instruments for clients and then designed and delivered coaching programs based on the developmental themes of importance to the individual and their organization.
In addition to one-on-one coaching, Roxanne has led Executive Action Learning Groups with participants from a wide range of public sector departments and agencies. She has also served as a mentor coach and coauthored Coaching Practices for Managers and has led a number of workshops on coaching. Recently Roxanne was chosen from 200 applicants as an Executive Coach for Queen's University Executive MBA programs.
Roxanne is a certified professional coach by: Integral Coaching Canada, New Ventures West in San Francisco and the International Coach Federation. Her educational background includes a M.A. (English, Carleton University); BA (Psychology and English, Carleton University), a teaching certificate (Province of Ontario), and certification in: Adult Education, the MBTI, 360 By Design (Centre of Creative Leadership), EQI and the creativity tools developed by Dr. Edward de Bono.
Diane Houle-Rutherford (Associate) has over 30 years of expertise supporting senior leaders on issues related to Leadership Development and Action Learning, Creativity and Creative Problem Solving, Individual and Team Coaching, Change and Transition Management, Team Building, and Organisational Climate Assessment. Her work has included the development of the HRCI 360©, a multi-rater assessment tool to assist leaders in their leadership development process, and an Organisational Assessment questionnaire to assist organisations in an employee engagement process to improve the climate and support collaboration. Diane is a licensed practitioner of the Kirton Adaption Innovation Inventory (KAI).
Diane has facilitated over 700 days of leadership development program or learning events. Examples of her assignments include:
The design and delivery of various Leadership Development programs for EXs ranging in length between 5 days to 18-months.
The design and delivery a 6-month Leadership Development Program (PERL) for the Community of Federal Regulators incorporating various learning methodologies, such as Action Learning and peer coaching.
The design and facilitation of numerous Team Building sessions or Retreats for Executive and Management Teams using psychometrics instruments.
The design and facilitation of Organisational Transition Seminars based on William Bridges' Transition model.
The development of a Coaching and Action Learning Framework in support of a Leadership Development program; developed and trained managers in the Action Learning Program and developed and delivered a Train the Trainer program for Action Learning Facilitators.
She is a graduate of Ottawa University in Public Administration and of Concordia University with a Master's degree in Human Systems Intervention. She has trained with the Professional School of Psychology in Executive Coaching. She was on the faculty of l'Université de Sherbrooke for 6 years. She is a leader at the European Conference on Creativity – Innovation and Leadership (CREA) held every year in Italy and presented at both the International Leadership Association in Boston and the International Creativity Conference in Africa (South Africa). She is perfectly bilingual (French and English).
Kevin Malone (Associate) entered the New Brunswick public service in 1975 and over the course of 30 years worked in various leadership roles in six departments and agencies: Policy Secretariat, Department of Commerce and Development, Office of Government Reform, Treasury Board, Department of Intergovernmental Affairs and the Executive Council Office. He served five Premiers in New Brunswick and one in the Province of Northern Cape, South Africa, the latter assignment arising from the "twinning" of the two provinces. He concluded his public service career as Clerk of the Executive Council and Secretary to Cabinet (2001-2005).
During his public service career he was deeply involved in many significant organizational, public policy and leadership challenges.
These challenges included
negotiating draft amendments to the Canadian constitution
helping to foster consensus among federal and provincial governments on public policy issues
reforming central agency structures and responsibilities
designing and leading human resource initiatives such as downsizing and leadership development
engagement of First Nations communities in the resolution of legal, social and economic development issues
planning and support for transitions of government
managing relations between the executive branch and statutory officers of the legislature
managing the agenda and business of a provincial cabinet
Kevin holds an Bachelor of Arts degree (Honours) from the University of New Brunswick (1972) and a Master of Arts degree (Political Studies) from Queen`s University in Kingston (1973). He undertook PhD studies from 1973-75 at Queen's University.
Since retiring from the public service, Kevin has been doing public sector consulting work with an emphasis on leadership and policy development. His client mix includes federal and provincial departments, and several post secondary leadership institutes and think tanks. In these assignments he has worked with all levels of public servants, from new professionals to deputy ministers.
Ginette Morel (Associate) is a management consultant and professional coach who has worked with the top managers of many Fortune 500 corporations in providing transformational programs, high performance team projects and multicultural interventions. Ginette is a key player in advising, coaching and leading senior public sector executives in major transitional projects internationally. Her role in the last twenty years has impacted numerous federal agencies as well as private corporations and thousands of executives. Ginette's work is designed to inspire leadership and challenge people to achieve excellence.
Tom Rankin (Associate) specializes in leadership development, change management, and organization design. Tom has in depth skills and experience in a range of areas including learning needs assessment and program design, adult learning, facilitation, large group methods, strategic planning, socio technical systems analysis and design, adaptive organization design, multi stakeholder relations, and union management relations.
Tom has extensive experience helping clients develop and implement macro and micro organizational structures in both existing and new (Greenfield) facilities; reconfigure business and work processes; determine work unit boundaries and accountabilities; design inter unit and organization wide integration and coordination mechanisms; clarify management accountabilities, responsibilities and authorities; redefine roles and relationship among line and staff groups; and align organizational systems (e.g., performance measures, training, compensation, performance management).
Tom has designed and facilitated both traditional and accelerated, high involvement approaches to strategic and business planning. He has helped clients conduct environmental scans, carry out bench marking studies, clarify purpose and distinctive competencies, craft and prioritize key strategies, and develop performance indicators.
Tom has developed and delivered leadership development programs for supervisors, managers, and executives in both the private and public sectors as well as for local union executives. Programs have ranged in scope from 2-day workshops to year long, blended programs involving multiple in class sessions, action learning, international learning tours, coaching, virtual chat rooms, and simulations. In addition, he has designed and delivered training and development programs in the areas of procurement, material management, real property, finance, human resources, fraud prevention, management accountability and values and ethics for line managers and functional specialists.

Tom's consulting experience is complemented by his University teaching and research experience. He has been an adjunct assistant professor in the Faculty of Environmental Studies at York University in Toronto, a part time lecturer at the International Graduate School at the University of Stockholm, and taught for 10 years in the Executive Education Division in the Faculty of Management at the University of Toronto. He has also held full time, year long university based research positions as a Research Analyst at the Management and Behavioural Science Center at the University of Pennsylvania and as a guest researcher at the Swedish Centre for Working Life in Stockholm. Tom holds an Honours Bachelors of Business Administration from the University of Western Ontario, a Bachelors of Education from the University of Toronto, a Masters of Education from the University of Ottawa, and a PhD in Social Systems Science, from the Wharton School at the University of Pennsylvania.
Collin C. Reaney (Associate) is a consultant in Strategic Planning, Management of Change and Business Transformation. He specializes in analyzing management processes, tracking changes and developing innovative improvement strategies (including business development, human resource development, marketing, and service delivery and communication strategies) for his clients. Since 1989, he has worked with private and public sector teams in the educational, commercial and NGO sectors. Collin has conducted extensive research and written about business transformation, management training and information needs in the small business and retail sectors.
He has taught Organizational Behaviour and Development in the Executive MBA program at St. Mary's University. Collin holds a Masters Degree in Public Administration in Business Government Relations from the Kennedy School of Government at Harvard University, and a Bachelor of Arts Degree from Brock University. He has travelled and worked extensively in Canada, the United States, and overseas.
Collin has developed, designed and delivered programs on leadership; public, stakeholder and partner engagement; policy and policy implementation; Canada in the world; service transformation & service improvement in the electronic environment; and leading information management transformation.
In collaboration with York University Collin currently teaches a series of diplomacy, trade and investment programs for the Diplomatic Academy of Ukraine. He has also taught several programs for the Canadian Foreign Service Institute in Investment, Strategic Alliances and International Commerce and understanding Canada in the world.
Susan Snider (Associate) has coached over 50 clients in the development of environmental scans to support strategic planning initiatives. She uses a variety of environmental scanning tools to analyze data, explore trends and help leaders make the critical transition from trend analysis to strategy development. She works with client teams to help them map out the future, identify and analyze scenarios and build structures that maximize organizational effectiveness. Susan also has extensive experience in the design, development and facilitation of learning programs targeted at young leaders and front line staff through to senior executives. She was a member of the design and facilitation team for the Program for Excellence in Regulatory Leadership, targeting future leaders of Canada's regulatory community and providing them with an opportunity to learn leadership through an action learning / live case approach. She also spent three years as a learning design specialist for the Government of Canada's Advanced Leadership Program targeted at the top Assistant Deputy Ministers in the federal Public Service. She created learning experiences for these senior executives in the Middle East (Israel, Palestine, Egypt and Turkey) and Canadian site visits to Nunavut, Newfoundland, Ontario and British Columbia. Other clients that have hired Susan to design and deliver leadership and learning experiences include the United Nations High Commission for Refugees, Canadian Police College, Fisheries and Oceans Canada, Health Canada, United Nations Population Fund and the University of Ottawa. Susan holds a Masters of Business Administration, a Bachelor of Law and a Bachelor of Social Sciences (Public Policy and Management) from the University of Ottawa.
Ted Tunis (Associate) has over twenty-five years of experience as a management consultant, working both within Canada and internationally. He has managed projects in more than 100 international, federal and provincial departments and agencies. Ted has worked at all levels of the workplace where his role has ranged from providing strategic advice to Cabinet Ministers and Deputy Ministers in the Government of Canada and senior UN leaders, to assisting program managers, to engaging office and shop floor employees.
Ted specializes in developing strategic direction and the subsequent management of change, drawing on skills in: organization review, design and development; strategic planning; change management; program design; human resource management; and training design and delivery. He has on-site experience in most regions of the world, including South East Asia, Africa, China, the Middle East, the Caribbean, Central and South America, and Western and Eastern Europe.
Prior to becoming a management consultant, Ted worked in senior leadership roles within the Government of Canada for 17 years.
Ted has an MBA from the University of Western Ontario, Ivey School of Business and is a Certified Management Consultant.
He is able to work in both English and French.
Mark Uygur (Associate) has worked for over 10 years on consulting projects that have included developing strategic plans, organizational evaluations, organizational performance assessments, process mapping and redesign, labour market research, government policy research, database management and IT application development.
Mark's clients have included federal government agencies, labour unions, special interest groups, think tanks, not-for-profit organizations, private sector companies and United Nations agencies such as the United Nations High Commissioner for Refugees, the United Nations Population Fund, the United Nations International Strategy for Disaster Reduction and the United Nations Children's Fund.
His consulting projects have allowed him to travel to Switzerland, Belgium, Egypt, Jordan, Hungary, Kenya, South Africa, Panama, the USA, the UK and Thailand.
Mark was also a member of the research and development team in the Optical Loadbuild department at Nortel Networks. At Nortel, Mark gained valuable technical experience designing and implementing applications to improve Loadbuild operational performance.
Mark has a Bachelor of Arts degree in Philosophy and Bachelor of Science degree in Computer Science from McMaster University.